Artists across Illinois are contributing their talents to help communities get vaccinated.
Springfield – As restrictions are lifted, the arts and culture sector in Illinois recognizes
that continuing to get their audiences and communities vaccinated is important for safely
getting back to in-person arts activities. Artists in 24 regions across Illinois are creating
72 pro-vaccination projects this summer as vaccines now are widely available.
Three projects are made possible by collaboration between Arts Alliance Illinois and
Springfield Area Arts Council.
"Artists in every genre were deeply affected by the pandemic," says Sheila Walk, Arts
Council Executive Director. "Although the venues in which to exhibit or perform their art
were closed, their creativity never stopped. The Arts Council is pleased to offer this
opportunity to area performers, and I know these artists will design powerful messages in
unique formats. Certainly, I appreciate Arts Alliance Illinois for providing funding for artist
stipends, and I look forward to seeing what artists statewide will create through this
program. To protect oneself and one another, it is important that Illinois citizens get the
COVID vaccine, and I hope these artist-designed messages encourage people to be
immunized."
Four Springfield performing artists have taken on the challenge of creating messages
designed to promote vaccination. Dancer Julio Barrenzuela is organizing a salsa dance
party and family picnic that includes on-site vaccinations. Reggie Guyton, actor and
director, is working with others to create spoken word pieces that address some
common concerns about the vaccination while highlighting the benefits. Musical duo Idle
Oath will write and perform an original song to promote receiving the immunization and
is hiring a visual artist to animate the lyrics.
Vaccination is especially important to the arts and creative sector. Even as the state
moved to Phase 5 on June 11, lifting restrictions on restaurants and businesses, many
cultural centers and venues remain closed and still are managing capacity-limits while
projecting decreased revenue due to state social-distancing recommendations. The arts
industry is eager to return to the work of bringing communities together.
Participating regions include Aurora, Bloomington, Carbondale, Centralia, Champaign-
Urbana, Decatur, DuPage County, East St. Louis, Elgin, Evanston, Galena, Galesburg,
Joliet, Lake County, Mattoon, McHenry County, Oak Park, Peoria, Quad Cities, Quincy,
Rockford, Southeast Suburban Chicago (Dolton, Calumet City, Lansing), South Suburban
Chicago, and Springfield.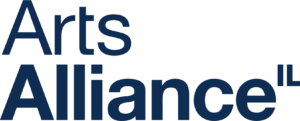 About Arts Alliance Illinois:
Arts Alliance Illinois fights for arts resources and policies that benefit our members and all
Illinois residents. With 25,000 active subscribers and hundreds of members, we connect
the people and ideas that are shaping the future of the creative sector. As the only multi-
disciplinary organization concentrated on the strength of arts and culture across the
state, the Alliance takes on challenges that no single organization or artist can fight
alone. Our work in civic engagement, arts education, and cultural equity positively
impacts every community across the state. Visit artsalliance.org to learn more.
Learn more about these projects at springfieldartsco.org/artsvaccinationcampaign ->