As restrictions are lifted, the arts and culture sector in Illinois recognizes that continuing to get their audiences and communities vaccinated is important for safely getting back to in-person arts activities. Artists in 24 regions across Illinois are creating 72 pro-vaccination projects this summer as vaccines now are widely available. Three projects are made possible by collaboration between Arts Alliance Illinois and Springfield Area Arts Council.
Four Springfield performing artists have taken on the challenge of creating messages designed to promote vaccination.
Musical duo IdleOath wrote and performed an original song to promote receiving the immunization and hired a visual artist to animate the lyrics.
In Progress Photos:

Dancer Julio Barrenzuela organized a salsa dance party and family picnic that included on-site vaccinations that took place in Springfield on July 20, 2021.
Reggie Guyton, actor and director, is working with others to create spoken word pieces that address some common concerns about the vaccination while highlighting the benefits.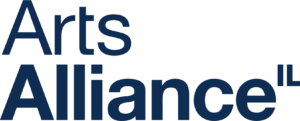 About Arts Alliance Illinois:
Arts Alliance Illinois fights for arts resources and policies that benefit our members and all
Illinois residents. With 25,000 active subscribers and hundreds of members, we connect
the people and ideas that are shaping the future of the creative sector. As the only multi-
disciplinary organization concentrated on the strength of arts and culture across the
state, the Alliance takes on challenges that no single organization or artist can fight
alone. Our work in civic engagement, arts education, and cultural equity positively
impacts every community across the state. Visit artsalliance.org to learn more.