The Springfield Area Arts Council announces cancellation of most 2021 First Night® Springfield performances and activities set for this Friday due to a surge in coronavirus infections throughout Illinois.
"We care about art.  We care about our community.  Although this year's 35th annual celebration of the arts is COVID-cancelled, please join us in looking forward to First Night Springfield 35.0 on December 31, 2022." – Sheila Walk, SAAC Executive Director
Friday Night Jazz, this week featuring Stone Cold Blues Band, will continue as planned from 5:30 p.m. to 7:30 pm at Boone's at 301 East Edwards Street.  Following pandemic protocols is encouraged.
Hoogland Center for the Arts will contact current First Night ticket holders to refund all charges.  For details, contact the Springfield Area Arts Council at 217-753-3519.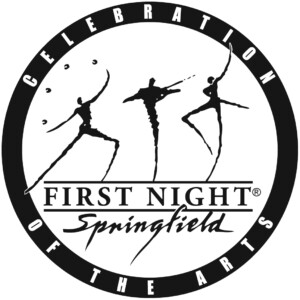 First Night Springfield is not only the Arts Council's signature event, but also our biggest annual fund-raiser.  Our event sponsors help us pay area performers. If you can, please consider donating now. No gift is too small to make a difference.