[fusion_builder_container hundred_percent="no" hundred_percent_height="no" hundred_percent_height_scroll="no" hundred_percent_height_center_content="yes" equal_height_columns="no" menu_anchor="" hide_on_mobile="small-visibility,medium-visibility,large-visibility" status="published" publish_date="" class="" id="" background_color="" background_image="" background_position="center center" background_repeat="no-repeat" fade="no" background_parallax="none" enable_mobile="no" parallax_speed="0.3″ video_mp4="" video_webm="" video_ogv="" video_url="" video_aspect_ratio="16:9″ video_loop="yes" video_mute="yes" video_preview_image="" border_size="" border_color="" border_style="solid" margin_top="" margin_bottom="" padding_top="" padding_right="" padding_bottom="" padding_left=""][fusion_builder_row][fusion_builder_column type="1_1″ layout="1_1″ spacing="" center_content="no" link="" target="_self" min_height="" hide_on_mobile="small-visibility,medium-visibility,large-visibility" class="" id="" background_color="" background_image="" background_image_id="" background_position="left top" background_repeat="no-repeat" hover_type="none" border_size="0″ border_color="" border_style="solid" border_position="all" border_radius="" box_shadow="no" dimension_box_shadow="" box_shadow_blur="0″ box_shadow_spread="0″ box_shadow_color="" box_shadow_style="" padding_top="" padding_right="" padding_bottom="" padding_left="" margin_top="" margin_bottom="" animation_type="" animation_direction="left" animation_speed="0.3″ animation_offset="" last="no"][fusion_text columns="" column_min_width="" column_spacing="" rule_style="default" rule_size="" rule_color="" hide_on_mobile="small-visibility,medium-visibility,large-visibility" class="" id=""]
Thaddeus Bergschneider of Franklin High School recites "I Am Offering this Poem" by Jimmy Santiago Baca (Video by David Cain, UMEDIA) pic.twitter.com/J1bxDfC4Tu

— Springfield Arts Co. (@SpfldArtsCo) February 23, 2022
[/fusion_text][fusion_text columns="" column_min_width="" column_spacing="" rule_style="default" rule_size="" rule_color="" hide_on_mobile="small-visibility,medium-visibility,large-visibility" class="" id=""]
From "I Am Offering this Poem" by Jimmy Santiago Baca
I am offering this poem to you,
since I have nothing else to give.
Keep it like a warm coat
when winter comes to cover you,
or like a pair of thick socks
the cold cannot bite through.
I love you. 
[/fusion_text][fusion_text columns="" column_min_width="" column_spacing="" rule_style="default" rule_size="" rule_color="" hide_on_mobile="small-visibility,medium-visibility,large-visibility" class="" id=""]
These words, among those recited by Thaddeus Bergschneider of Franklin High School, earned him first place in the Central Illinois Poetry Out Loud Contest held at the Hoogland Center for the Arts on Thursday afternoon, February 10, 2022.
Cole Delaney of Franklin High School  and Jackson Vogel of Eureka High School were the second- and third-place finishers in the competition.  Due to the pandemic, the regional contest audience was limited to parents and teachers of the contestants.
Bergschneider and Delaney will advance to the virtual Illinois State Contest in March.  The Illinois State Contest will feature recitations by two students from each Poetry Out Loud region in the state.  The Illinois State champion will advance to the national competition.
973 students and 17 teachers in 6 schools began the 2022 Poetry Out Loud season in central Illinois last fall.
Other contestants in the Central Illinois Regional Contest were
Elizabeth Palagi and Jazmyn Schnetzler, Eisenhower High School (Decatur)
Emma Ingersoll, Eureka High School (Eureka)
Josephine Brunner, Lutheran High School (Springfield)
Jillian Herter and Gracie Reeder, Sacred Heart-Griffin High School (Springfield)
Dallis Anderson, Springfield High School (Springfield)
Contest staff for the Central Illinois Regional Contest included
Recitation judges:  Anne Bishoff (Athens), Matt Schwartz (Jacksonville), Shatriya Smith (Springfield)
Accuracy judge:  Thèa Chesley (Springfield)
Scorekeeper:  Bob Jessup (Springfield)
Prompter:  June Russell (Lewiston)
Poetry Out Loud in Illinois is a collaborative project of the Illinois Arts Council Agency and seven agencies, each of which hosts a regional contest.  The Poetry Out Loud:  National Recitation Contest is a national program that encourages high school students to learn about great poetry through analysis, memorization, performance, and competition.  The National Endowment for the Arts and The Poetry Foundation, in conjunction with state arts agencies, support this nation-wide program with participants from all fifty states plus Guam, Washington, D.C., the U.S. Virgin Islands, and Puerto Rico.
More information is available at www.poetryoutloud.org.
[/fusion_text][/fusion_builder_column][/fusion_builder_row][/fusion_builder_container][fusion_builder_container hundred_percent="no" hundred_percent_height="no" hundred_percent_height_scroll="no" hundred_percent_height_center_content="yes" equal_height_columns="no" menu_anchor="" hide_on_mobile="small-visibility,medium-visibility,large-visibility" status="published" publish_date="" class="" id="" background_color="" background_image="" background_position="center center" background_repeat="no-repeat" fade="no" background_parallax="none" enable_mobile="no" parallax_speed="0.3″ video_mp4="" video_webm="" video_ogv="" video_url="" video_aspect_ratio="16:9″ video_loop="yes" video_mute="yes" video_preview_image="" border_size="" border_color="" border_style="solid" margin_top="" margin_bottom="" padding_top="" padding_right="" padding_bottom="" padding_left=""][fusion_builder_row][fusion_builder_column type="1_2″ layout="1_2″ spacing="" center_content="no" link="" target="_self" min_height="" hide_on_mobile="small-visibility,medium-visibility,large-visibility" class="" id="" background_color="" background_image="" background_image_id="" background_position="left top" background_repeat="no-repeat" hover_type="none" border_size="0″ border_color="" border_style="solid" border_position="all" border_radius="" box_shadow="no" dimension_box_shadow="" box_shadow_blur="0″ box_shadow_spread="0″ box_shadow_color="" box_shadow_style="" padding_top="" padding_right="" padding_bottom="" padding_left="" margin_top="" margin_bottom="" animation_type="" animation_direction="left" animation_speed="0.3″ animation_offset="" last="no"][fusion_text columns="" column_min_width="" column_spacing="" rule_style="default" rule_size="" rule_color="" hide_on_mobile="small-visibility,medium-visibility,large-visibility" class="" id=""]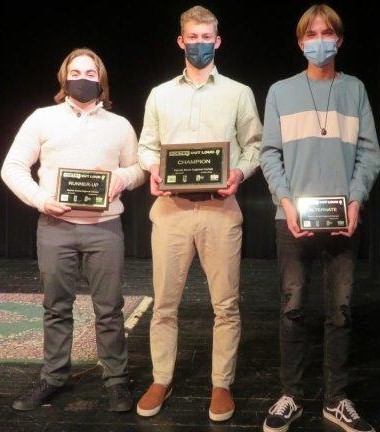 [/fusion_text][/fusion_builder_column][fusion_builder_column type="1_2″ layout="1_2″ spacing="" center_content="no" link="" target="_self" min_height="" hide_on_mobile="small-visibility,medium-visibility,large-visibility" class="" id="" background_color="" background_image="" background_image_id="" background_position="left top" background_repeat="no-repeat" hover_type="none" border_size="0″ border_color="" border_style="solid" border_position="all" border_radius="" box_shadow="no" dimension_box_shadow="" box_shadow_blur="0″ box_shadow_spread="0″ box_shadow_color="" box_shadow_style="" padding_top="" padding_right="" padding_bottom="" padding_left="" margin_top="" margin_bottom="" animation_type="" animation_direction="left" animation_speed="0.3″ animation_offset="" last="no"][fusion_separator style_type="single solid" hide_on_mobile="small-visibility,medium-visibility,large-visibility" class="" id="" sep_color="rgba(255,252,252,0)" top_margin="" bottom_margin="" border_size="10″ icon="" icon_circle="" icon_circle_color="" width="" alignment="center" /][fusion_text columns="" column_min_width="" column_spacing="" rule_style="default" rule_size="" rule_color="" hide_on_mobile="small-visibility,medium-visibility,large-visibility" class="" id=""]
From left to right – Second:  Cole Delaney;   First:  Thaddeus Bergschneider;   Third:  Jackson Vogel
Photo by Will Armitage
[/fusion_text][/fusion_builder_column][/fusion_builder_row][/fusion_builder_container]